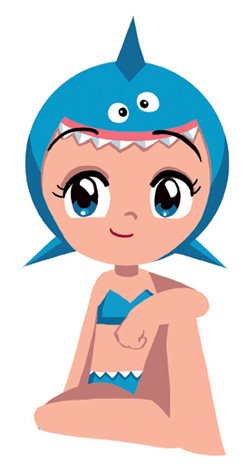 Tubarina is the Shark Princess and daughter to one of the most powerful men in Salacia, the Shark King. She is very ingenious, yet quiet and disagrees with the common stereotype that sharks are evil. She has a pet shark named Gummy.
The only person who can calm her spirits is her father, who is full of pampering and affection for her, which is very different from his attitude on the throne of the Shark Kingdom.
Tubarina is 7 years, and has the Zodiac of Aries (♈).
Voice actors
Edit
Paige Walker (English)
Lúcia Jade (Brazilian Portuguese)
Daniela Palavecino (Latin American Spanish)
Angela Quast (German)
Ad blocker interference detected!
Wikia is a free-to-use site that makes money from advertising. We have a modified experience for viewers using ad blockers

Wikia is not accessible if you've made further modifications. Remove the custom ad blocker rule(s) and the page will load as expected.