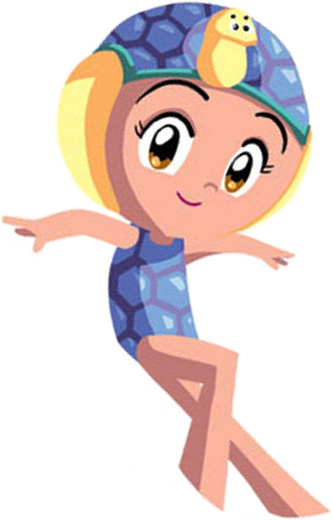 Tata is the Turtle Princess, heir to the throne with her twin brother, Hugo. Having lived with the turtles since birth, she is the only one who knows about Dryland.
As the Turtle Princess, she has a mission to guide her turtle friends as they lay their eggs on the beach, protecting them from Drylanders who often attack them or the excess lights emitted from buildings at night. Her crown also serves as her helmet as she loves riding seahorses and cycling.
Tata is 7 years old and has the Zodiac of Cancer (♋).
Voice actors
Edit
Shannon Murphy (English)
Ad blocker interference detected!
Wikia is a free-to-use site that makes money from advertising. We have a modified experience for viewers using ad blockers

Wikia is not accessible if you've made further modifications. Remove the custom ad blocker rule(s) and the page will load as expected.