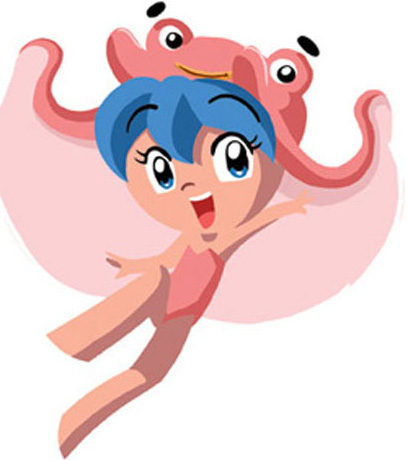 Soraia is the Stingray Princess. She is a smart and popular princess among the students in school. However, in The Gift, she is easily fooled by Marcello when she is given a gift of a small stingray figure made by Hugo, in the hopes that she will do all the work in a school project.
She is also a cheerful and sweet girl who loves to swim and thinks that stingrays are the "coolest fish in the world". She also believes that seeing a stingray swim freely is something fascinating and unforgettable, a fact that Salacians and Drylanders may disagree.
Soraia is 7 years old and has the sign of Libra.
Ad blocker interference detected!
Wikia is a free-to-use site that makes money from advertising. We have a modified experience for viewers using ad blockers

Wikia is not accessible if you've made further modifications. Remove the custom ad blocker rule(s) and the page will load as expected.