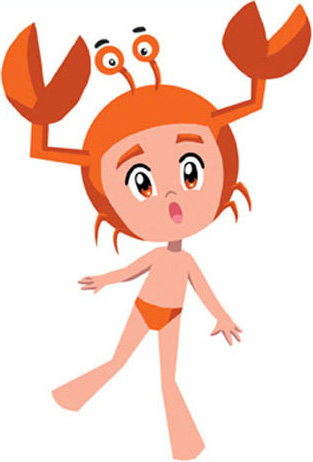 Sirilo is the Crab Prince and one of the few boys in Miss Marla's class. His crown is quite big which gets in his way, giving Sirilo some pretty funny antics.
From time to time, Sirilo hears about the adventures of Ester, Polvina and Tubarina and wonder over when their turn to live great emotions. Little does he know what the future holds for him...
Sirilo is 7 years, and has the Zodiac of Cancer (♋).
Ad blocker interference detected!
Wikia is a free-to-use site that makes money from advertising. We have a modified experience for viewers using ad blockers

Wikia is not accessible if you've made further modifications. Remove the custom ad blocker rule(s) and the page will load as expected.