Pointer was a shark hired by the Shark King to babysit Tubarina, Ester, Polvina and Marcelo during The Royal Ball. The four princes and princesses managed to outsmart Pointer in order to get to the Royal Ball and see what was going on. Later, Pointer heads into the hall to find the four children. Though they are spotted, the princesses manage to outsmart Pointer again (by turning off the lights) in order to return to Tubarina's room.
Pointer ends up inside a statue of a shark, to the humour of the kings and queens. This leads to them enjoying the Royal Ball.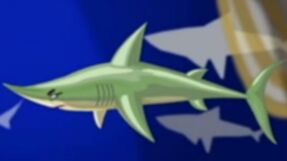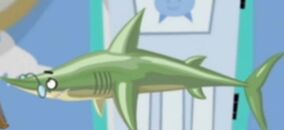 Ad blocker interference detected!
Wikia is a free-to-use site that makes money from advertising. We have a modified experience for viewers using ad blockers

Wikia is not accessible if you've made further modifications. Remove the custom ad blocker rule(s) and the page will load as expected.