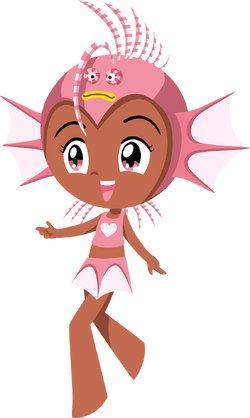 Lia is the Lionfish Princess. While lionfish are shy and tend to live in rocks and corals, Lia is not like them. She loves to go to birthday parties, the movies or her friends houses - she does not like staying inside her palace for a long time.
Lia is 7 years old and has the sign of Leo.
Ad blocker interference detected!
Wikia is a free-to-use site that makes money from advertising. We have a modified experience for viewers using ad blockers

Wikia is not accessible if you've made further modifications. Remove the custom ad blocker rule(s) and the page will load as expected.