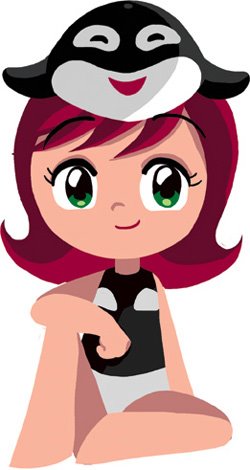 Leia is the Whale Princess who loves to swim with them for miles. As the Whale Princesses, she has two difficult missions - firstly, to protect her kingdom from Drylander hunters and secondly, to teach her friends to swim away from beaches, where they are often beached (as shown in The Boy). To do this, she often acts like a stewardess, teaching the whales safety procedures before they swim out into the ocean.
Leia is 7 years old and has the sign of Taurus.
Leia is voiced in English by Jacqui Lofgren.
Ad blocker interference detected!
Wikia is a free-to-use site that makes money from advertising. We have a modified experience for viewers using ad blockers

Wikia is not accessible if you've made further modifications. Remove the custom ad blocker rule(s) and the page will load as expected.