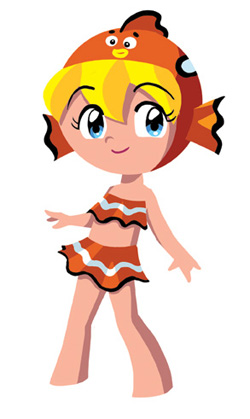 Juli is one of the Clownfish Princesses, with the other one being her twin sister, Jessi. Juli is more clumsy and playful, unlike Jessi. Sometimes they argue over silly things, but they love each other very much and take care of each other.
Juli is 7 years old and has the Zodiac of Gemini (♊).
Juli is voiced in English by Hannah Schofield.