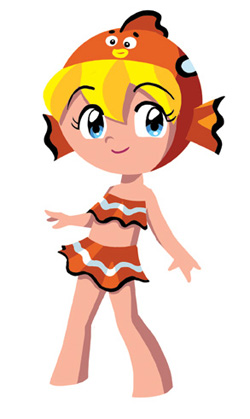 Juli is one of the Clownfish Princesses, with the other one being her twin sister, Jessi. Juli is more clumsy and playful, unlike Jessi. Sometimes they argue over silly things, but they love each other very much and take care of each other.
Juli is 7 years old and has the Zodiac of Gemini (♊).
Juli is voiced in English by Hannah Schofield.
Ad blocker interference detected!
Wikia is a free-to-use site that makes money from advertising. We have a modified experience for viewers using ad blockers

Wikia is not accessible if you've made further modifications. Remove the custom ad blocker rule(s) and the page will load as expected.