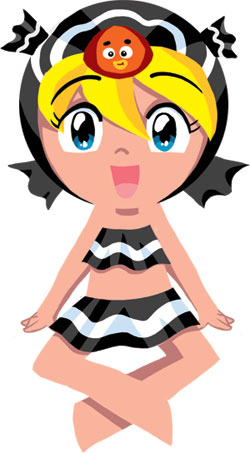 Jessi is one of the Clownfish Princesses, with the other one being her twin sister, Juli. Jessi can be kind of bad-tempered sometimes, unlike Juli. Sometimes they argue over silly things, but they love each other very much and take care of each other.
Jessi is 7 years old and has the Zodiac of Gemini (♊).
Jessi is voiced in English by Hannah Schofield.