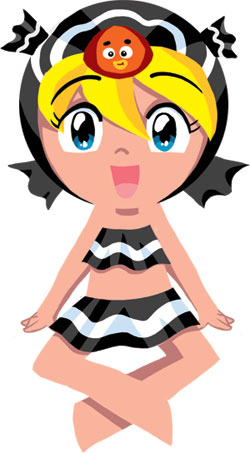 Jessi is one of the Clownfish Princesses, with the other one being her twin sister, Juli. Jessi can be kind of bad-tempered sometimes, unlike Juli. Sometimes they argue over silly things, but they love each other very much and take care of each other.
Jessi is 7 years old and has the Zodiac of Gemini (♊).
Jessi is voiced in English by Hannah Schofield.
Ad blocker interference detected!
Wikia is a free-to-use site that makes money from advertising. We have a modified experience for viewers using ad blockers

Wikia is not accessible if you've made further modifications. Remove the custom ad blocker rule(s) and the page will load as expected.