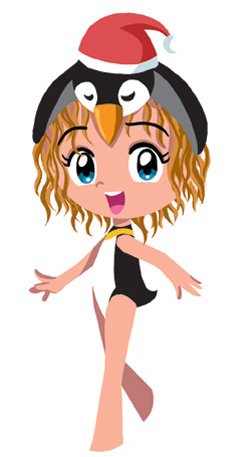 Isa is the Penguin Princess. She is the only student from the School of the Sea who does not live underwater; instead, she lives in the Penguin Kingdom in the South Pole. Isa was afraid of water, but with the help of Santa Claus, she overcame her fear and today she fondly wears a small Santa hat on her crown.
Isa is 6 years old and has the sign of Scorpio.
Isa is voiced in English by Di Adams.
Ad blocker interference detected!
Wikia is a free-to-use site that makes money from advertising. We have a modified experience for viewers using ad blockers

Wikia is not accessible if you've made further modifications. Remove the custom ad blocker rule(s) and the page will load as expected.