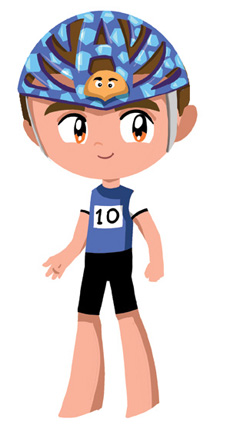 Hugo is the Prince of Turtles, heir to the throne with his twin sister, Tata. Like Tata, Hugo loves sports, especially the radical sports. He is the best friend of Marcello, cousin to Tubarina, which always leads to their confusion.
He's also a skilled artist, and is able to make beautiful sculptures that make up the Miss Marla impressed. At age of 6, he won an exhibition at the school by himself, which made his family really proud!
Hugo is 7 years, and has the Zodiac of Cancer (♋).
Voice actors
Edit
Leonhard Mahlich (German)
Matthew Whittet (English)
Ad blocker interference detected!
Wikia is a free-to-use site that makes money from advertising. We have a modified experience for viewers using ad blockers

Wikia is not accessible if you've made further modifications. Remove the custom ad blocker rule(s) and the page will load as expected.