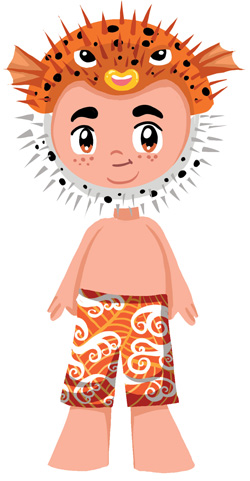 Dinho is the Prince of the Pufferfish, a very curious kind of fish. To fend off their enemies, they inflate air to appear much larger.
Dinho is an affectionate and fun boy. He's not easily affected by peer pressure by his friends Marcello or Maurico. Prefers to stay "in their" to get in trouble. He's a close friend of Polvina, and occasionally lends hi's mascot, Bib, to her.
Dinho is 7 years, and has the Zodiac of Virgo (♍).
Ad blocker interference detected!
Wikia is a free-to-use site that makes money from advertising. We have a modified experience for viewers using ad blockers

Wikia is not accessible if you've made further modifications. Remove the custom ad blocker rule(s) and the page will load as expected.