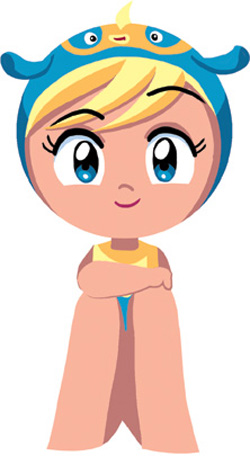 Angelica is the Angelfish Princess, cheerful and colourful like the species she represents. Despite being a little shy, Angelica is a whole new person when it comes to dancing and playing sports. She is in love with her tap dancing lessons.
Angelica also tends to be distracted with what is around her, which causes problems when she is at school. She tends to "space out" and lose concentration with what she is supposed to do.
Angelica is 7 years, and has the Zodiac of Sagittarius (♐).
Ad blocker interference detected!
Wikia is a free-to-use site that makes money from advertising. We have a modified experience for viewers using ad blockers

Wikia is not accessible if you've made further modifications. Remove the custom ad blocker rule(s) and the page will load as expected.